The Balttour international travel trade fair is the most important tourism event in the Baltics, which helps travellers to choose destinations and plan trips, while professionals in the tourism sector are able to get new contacts and develop cooperation.
In 2021, Balttour will take place from 16 – 18 April. There will be recommendations, tips and real directions – everything about and around "the new normal in tourism"!
You can travel in different ways! Gain a new experience too!
New types and opportunities of travel
Treasures of Latvia
Travel gems in the Baltics
Other destinations and unparalleled sensations
Best deals
Best road trips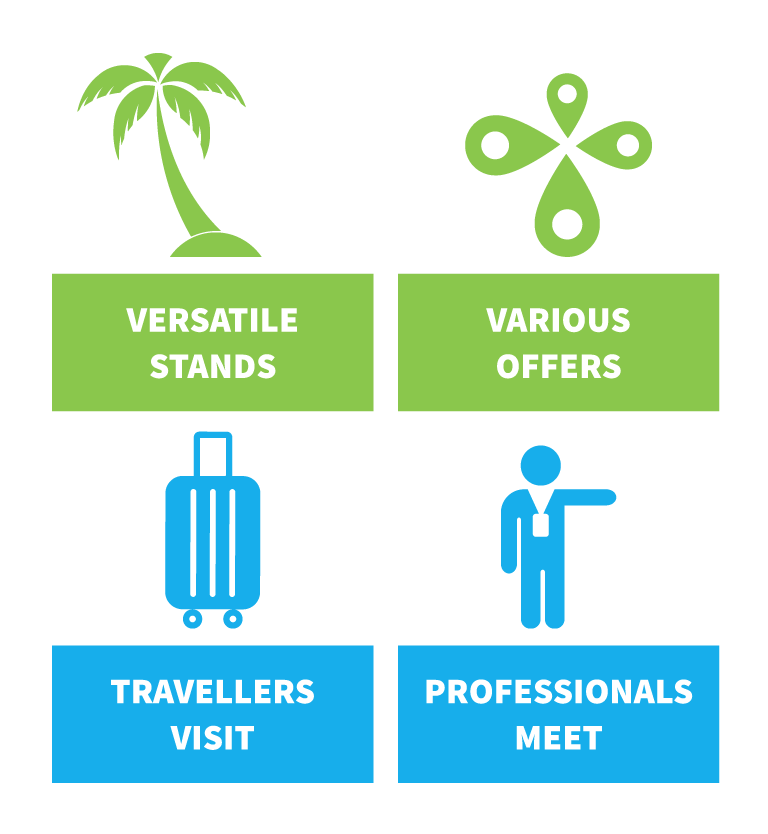 The Balttour 2021 travel trade fair postponed until April!
As the broadest and most inspiring platform for travellers and an important space for contact making and reputation building for tourism professionals, Balttour has been the number one in the Baltic Region for years. To encourage reboot of the tourism business sector, the 28th international travel trade fair Balttour 2021 will be held from 16–18 April – just before the start of the summer tourism season!
Organiser
The Balttour trade fair is organised by the Association of Latvian Travel Agents and Operators (ALTA). Service provider: International Exhibition Company BT 1.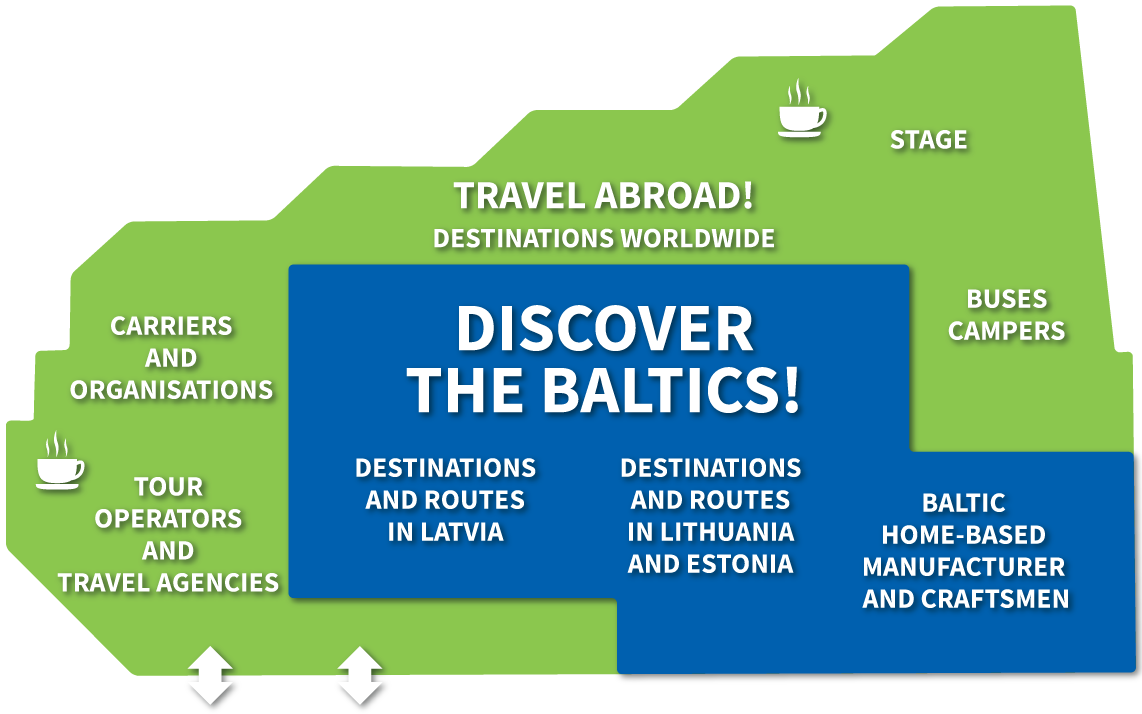 Discover the Baltics!
Tips for traveling in Latvia, Estonia, Lithuania
New routes, tourist attractions and adventures
Different accommodation, recreational opportunities, bicycle routes
Health and wellness tourism
Various offers from Latvian regions
The most exciting tourist attractions in the neighbouring countries
Homemade foods and craft fair
Travel abroad!
What's new in the most popular foreign resorts
Travel vouchers and special offers from travel agencies
Airline, bus and ferry tickets
Road travel, other ideas and suggestions
Presentations of destinations and vacation programmes
Colourful participants from Europe and other continents
Routes in the Baltic Sea region